Policies
CLASS FEES are due on THE FIRST OF THE MONTH; and are $5 more after first class (regardless of date of first class). No exceptions. If payment is not received by 2nd class the student will not be allowed to join class. There are no refunds on classes, camps or other gym events (Exceptions can be made in extreme situations to the discretion of the ownership).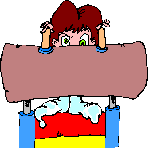 MAKE-UPS student may make up missed classes in any of the same age and level classes. Students must be currently enrolled to use the make up classes. Missed classes cannot be used to credit to future months.
REGISTRATION FEES (membership) are due when first enrolling in Gymnastics North. They are non-refundable and non-transferable. This fee is required for our insurance purposes, and entitles all currently-enrolled students to discounts on all gym events and birthday parties.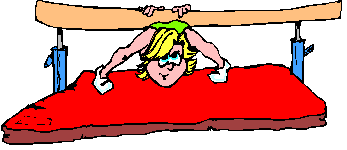 GYM APPAREL athletic Clothing: bike shorts, t-shirts, sweats, leotards. No loose, floppy t-shirts. Bare feet or gymnastics shoes are best in gym. No footed tights. Long hair must be tied back. No watches, rings, necklaces, bracelets or dangle earrings. We sell leotards, bike shorts, grips, etc.
GYM ACTIVITIES include Parent's Nite Out; Mini Meets; Performance Shows; assorted camps;Super Sunday Party;Flower Festival and assorted holiday parades, etc.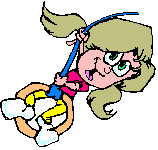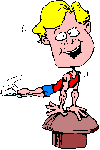 GYM CLOSURES monthly tuition is based on an average of 4 weeks in a month, which means you pay for 48 weeks/year. There are actually 52 weeks in a year. Therefore, there are no discounts, make-ups or rebates for Gymnastics North's holiday closures. Sessions are built around closures.